The Abortion Clinic Toolkit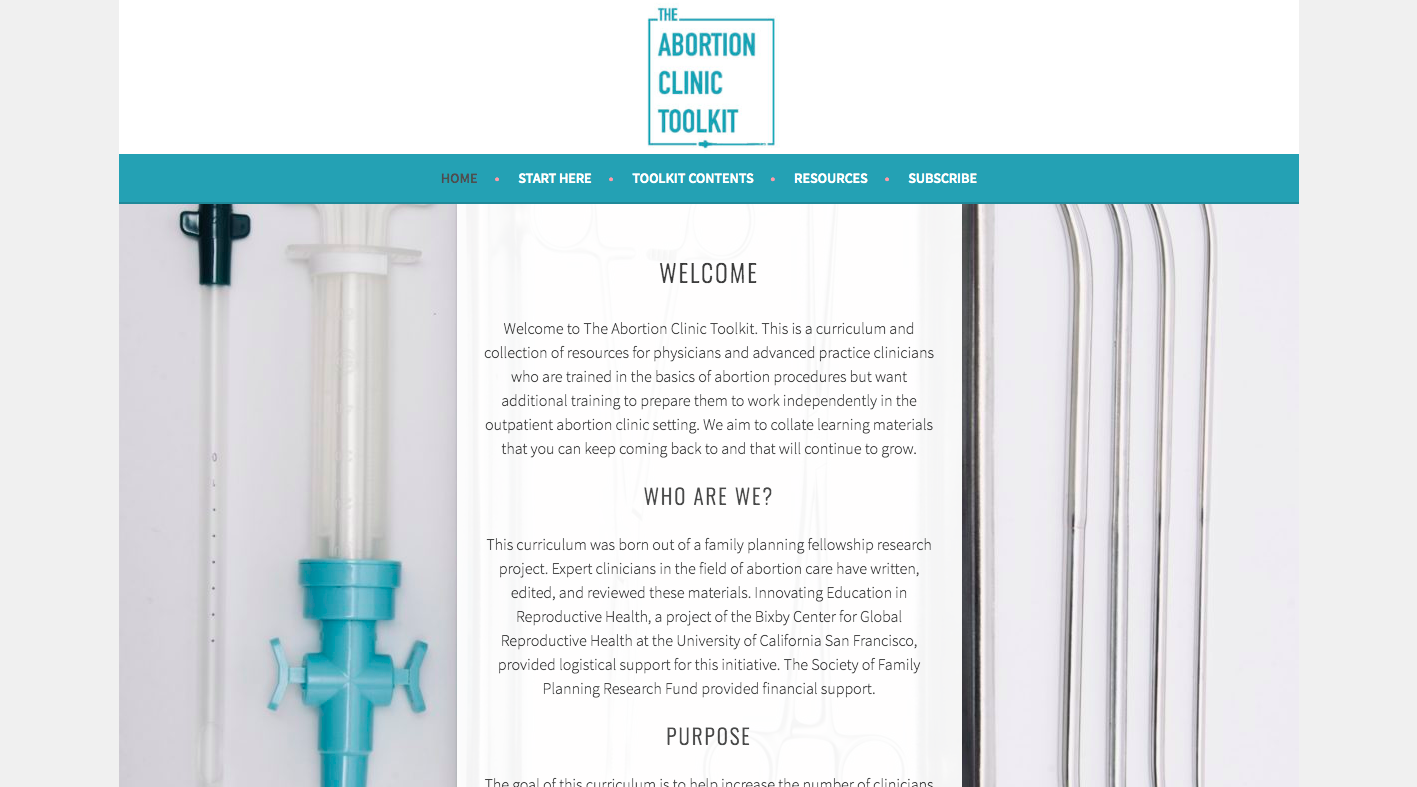 The Abortion Clinic Toolkit is a curriculum and collection of resources for physicians and advanced practice clinicians who are trained in the basics of abortion procedures but want additional training to prepare them to work independently in the outpatient abortion clinic setting. They aim to collate learning materials that you can keep coming back to and that will continue to grow.
The goal of this curriculum is to help increase the number of clinicians working in abortion clinics. Some clinicians who trained in the basics of abortion care during residency may desire a refresher course so they will feel more comfortable signing up to work in an outpatient abortion clinic, sometimes as the only clinician on site.