We are excited to announce 5 new videos have been added to our Abortion Course! Visit the course page to see the update and all original…
Learn More
LARC Counseling Scenarios
Dr. Biftu Mengesha, of the University of California San Francisco, shows how to initiate the shared decision making process.
To view more videos in our LARC series, visit the course page.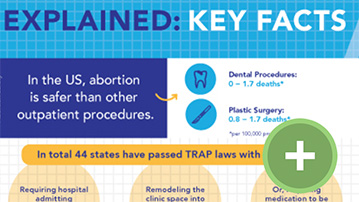 Don't have time to watch all of the videos?
Check out our EXPLAINED Key Facts!
We generate, curate, and disseminate free curricula and learning tools about sexual and reproductive health, including abortion, in order to transform health professions education.